2016 DGA Awards
2016 has been the year of hell with regards to my personal well-being.  I know, I know…I shouldn't be starting articles like this on such a positive note, but I'm a rebel that way.  For those of you who forget that I have a semi-updated news feed, I've been rather sick as of late.  It all started around November/December of last year…costochondritis, GERD, hiatus hernia, a rare inflammation in the throat that makes it swell, having my wisdom teeth pulled, and a bunch of ER visits.  The fun is STILL on-going, huzzah!  As such I really haven't played a lot of board games, though I have now produced over 4,000 videos on my YouTube channel.  While I didn't get to play as many tabletop games as I would have liked, I have received a number of excellent games this year that are definitely in the below list.  Like last year, I'll be listing ANY game that I own regardless of release date.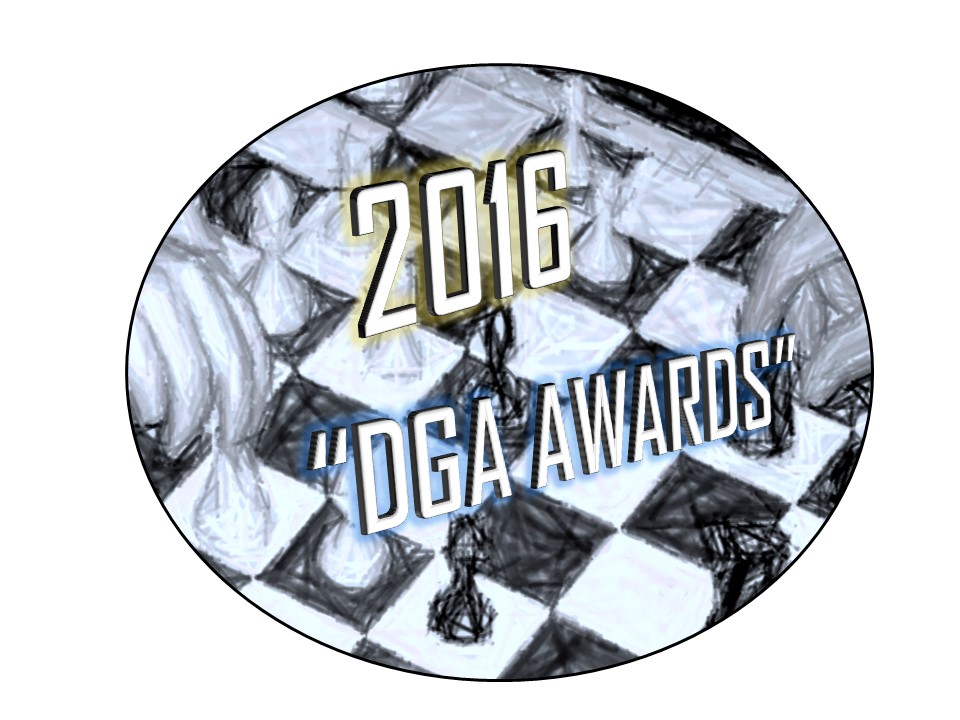 Standard disclaimers apply:
This is not a "best of" list.  You can't claim something is the best if you haven't tried every other product like it on the market.  These are my favorite games at this point in time, labeled as a top ten with honorable mentions.  I did try to weigh the more recent games a bit more heavily as it wouldn't be fun to see the same ten games on the list every year.  That really stinks, because there are so many awesome games out there that I want to mention!  Go check out the previous years' DGA Awards for more games that I REALLY like, as well as my written reviews & YouTube playlists to see all the games that I own.
Best Games for Family Game Night (as featured on GEICO More)
YouTube Board Game Let's Plays
—
Top Ten Favorite Board Games:
10. Roll Player
9. Splendor
8. Royals
7. CV
6. The Game
4. Power Grid
3. Quadropolis
2. Star Wars: X-Wing Miniatures Game
1. Stockpile
Honorable Mentions: Ticket to Ride, Ticket to Ride: The Card Game, Sushi Go Party!, Dice City, Among the Stars, Jaipur, Star Trek: Five Year Mission, Darkrock Ventures, Dead Man's Draw, Letters from Whitechapel, Subtle Much?, Minecraft Card Game?, Flipside, Star Trek Panic, Capo dei Capi, Battle Line, Deep Sea Adventure, Codenames, Star Wars: Rebellion
—
Top Ten Favorite Video Games:
Note: Some of these games may still be under development as of the date of this posting.
9. REDCON
8. Sid Meier's Civilization VI
7. XCOM 2
6. Fallout 4
4. Aven Colony
3. Factorio
2. RimWorld
Honorable Mentions: Le Havre: The Inland Port, Offworld Trading Company, Space Pirates and Zombies 2, Jackbox Party Pack 1, 2, and 3, Project Highrise, Heroes of the Storm, Mad Games Tycoon, The Long Dark, Halcyon 6: Starbase Commander, Ashes of the Singularity: Escalation, Tabletopia, The Spatials, Mini Metro, Drox Operative, Stellaris, Battlefleet Gothic: Armada, Battlestation: Harbinger, Rocket League, Star Wars: Rebellion, Awesomenauts, Stardew Valley
—
Vinnie's Top Ten Favorite Games:
10. Zombie Dice (Board Game)
9. Dungeon Defenders (Video Game)
8. Awesomenauts (Video Game)
7. Splendor (Board Game)
6. Star Wars: Armada (Board Game)
5. Star Wars: Rebellion (Board Game)
4. Star Wars: Empire at War (Video Game)
3. Supreme Commander 2 (Video Game)
2. Left 4 Dead 2 (Video Game)
1. Star Wars: X-Wing Miniatures Game (Board Game)
—
If your game was featured here and you want a graphic to post somewhere, contact me at vmp0514@msn.com.
And because I can…Ferrets.