2014 DGA Awards
The gaming industry continues to surprise me with each passing day.  More and more creative people are stepping forward and bringing forth their ideas in the hopes of being able to share them with gamer families and friends all over the world.  Don't believe me?  Go check out crowdfunding sites like "Kickstarter" and take a gander at how many games have made it through "Early Access" programs on digital distribution sites like "Steam".  The number of games that have successfully made their way to an official release / retail distribution with the help of the general public is staggering.  On one hand, it pains me to think about how many games wouldn't have seen the light of day had crowdfunding / early access programs not existed.  On the other, it makes me feel good to know that so many people share my love for gaming.  Needless to say, tabletop gaming and video gaming are two concepts that won't be dying out any time soon…quite the contrary, it seems.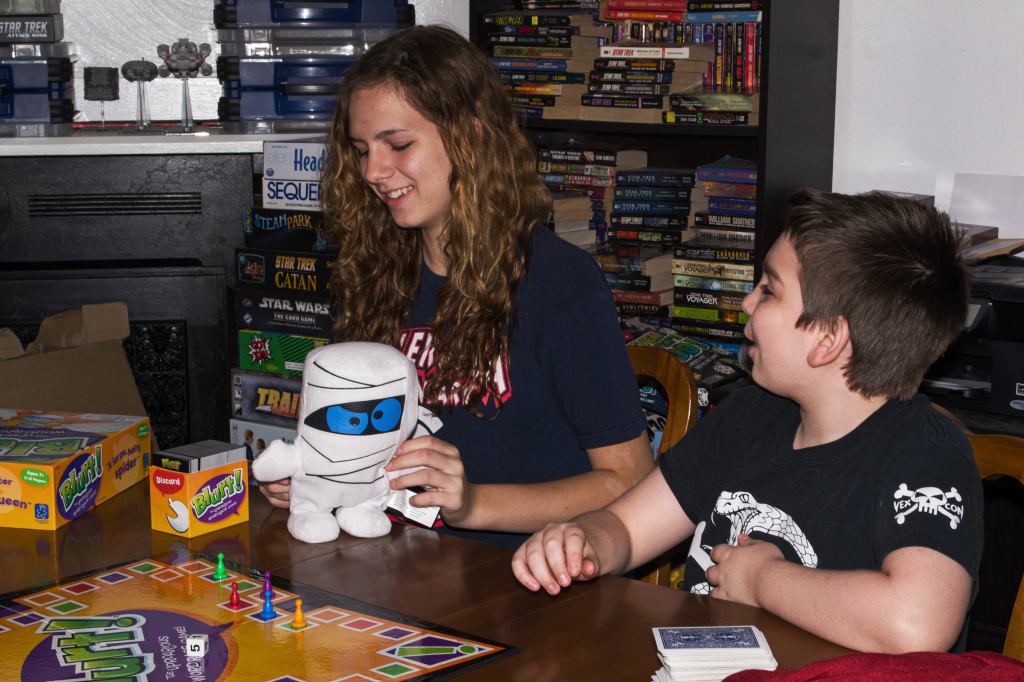 DGA has seen a lot of changes in 2014 and as such, I'm going to deviate from last year's format a bit.  For one, I've only included board games in the DGA Awards, an oversight I intend to correct starting today.  I grew up with video games dating back to "Pong" and the "Atari 2600″…it would be a crime in the extreme not to tribute and recognize video games that I absolutely can't put down.  After all, I do have close to 1,500 videos on my YouTube Channel.  On another note, my primary focus this year has been covering games on "Kickstarter" (board games) and Steam's "Early Access" program (video games).  I'll be including a section for these games too, though it's important to stress that the builds I played are prototypes and may not actually be out on the market yet due to various reasons.
Before we move onto the awards, there is one final thing I'd like to address.  I often see other sites listing "The Best Games of X" or "The Best Games of All Time"…this personally irks the hell out of me.  The ONLY way you can claim that something is "The Best" or "The Best of All Time" is by playing EVERYTHING ELSE out on the market. Unless you own a DeLorean equipped with a flux capacitor and can devote twenty plus hours a day to gaming, I can guarantee that personally trying out games under that "everything else" category would be impossible.  As a father who works full-time, I can barely scrounge up a few hours a day to cover and publish the content I do now.  I don't find it very fair to mark or label something as "The Best" if you haven't sampled all of its competition…it's just a false and misleading statement.
Along those lines, I'll be opting to do what I did the last two years: list the most noteworthy games that I own and have played (regardless of release date) in 2014.  Perhaps once DGA gets a little bigger (I'm currently the only one manning the wheel), I'll be able to break things down by release date and category.  As it stands, I simply don't play enough games to justify going along with the trend…besides, I've found simple to be best anyway.  For a full list of the games I do own and have played, click on either the "Board Games" or "Video Games" tabs above.  There are a few games I've covered on my YouTube Channel that I haven't here, so go check that out too.  Each entry will have a link to the written article, which in turn contains Amazon and other links for buying the game for yourself.  Hopefully the below will give you some ideas for your upcoming holiday shopping…no need to thank me, I'm awesome that way.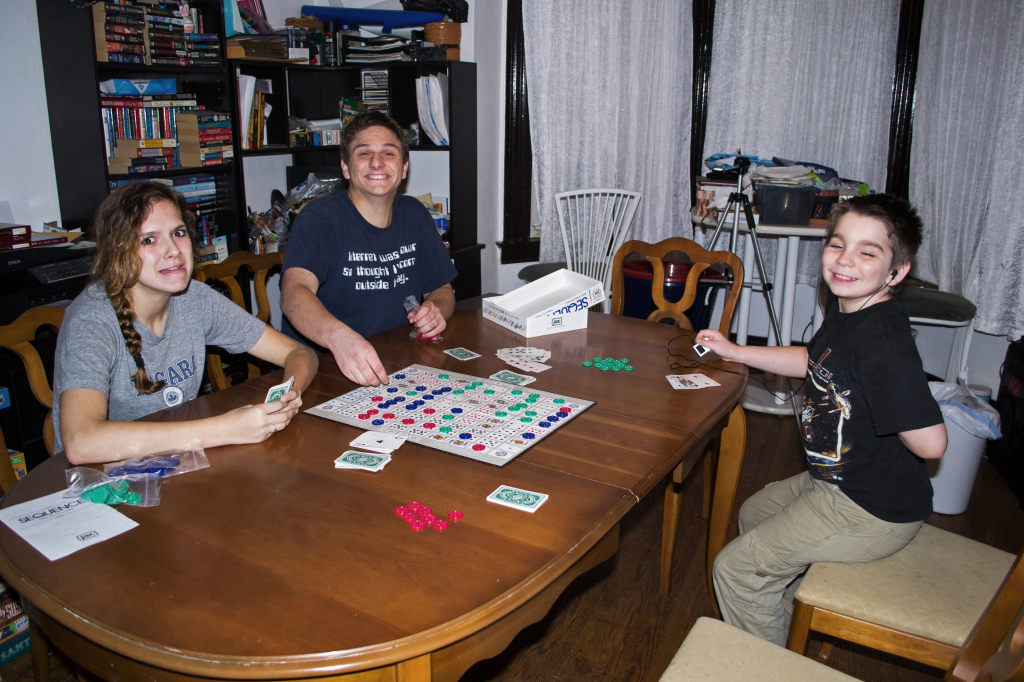 —
Favorite Board Games:
10.  Blokus
9.    Khet
8.    Tsuro
6.    Takenoko
1.    Star Wars: X-Wing Miniatures Game & Expansions
Honorable Mentions: Castle Panic, Eight-Minute Empire, Garden Dice, Incan Gold, Ingenious, Lost Cities (Card Game), Machi Koro, Monolith, Pandemic, Power Grid, RPG Merchant Tycoon!!, Roll For It!, Suburbia, Sunrise City, The Great Heartland Hauling Company
—
Favorite Kickstarter Projects (Board Games):
*Note: The projects featured below may have since been funded & produced or regrettably cancelled.
—
Favorite Video Games (PC):
10.  Dead Island
8.    The Walking Dead – "A New Day" (Episode One)
7.    The Elder Scrolls V: Skyrim
6.    SimCity Societies & Destinations
4.    State of Decay: Breakdown DLC
Honorable Mentions: A Game of Dwarves, Awesomenauts, Back to the Future: The Game – "It's About Time" (Episode One), Caesar IV, Diablo III, FarSky, Ghostbusters: The Video Game, Hammerwatch, Infested Planet,  Orcs Must Die! 2, Puzzle Quest 2, Roller Coaster Tycoon 3, Sid Meier's Civilization V, Supreme Commander 2, The Ship, Zafehouse: Diaries
—
Favorite Early Access Titles (Video Games):
*Note: The following may have since left the development stage and officially released.
8.    Sir, You Are Being Hunted (Preview)
2.    Kerbal Space Program (Preview)
—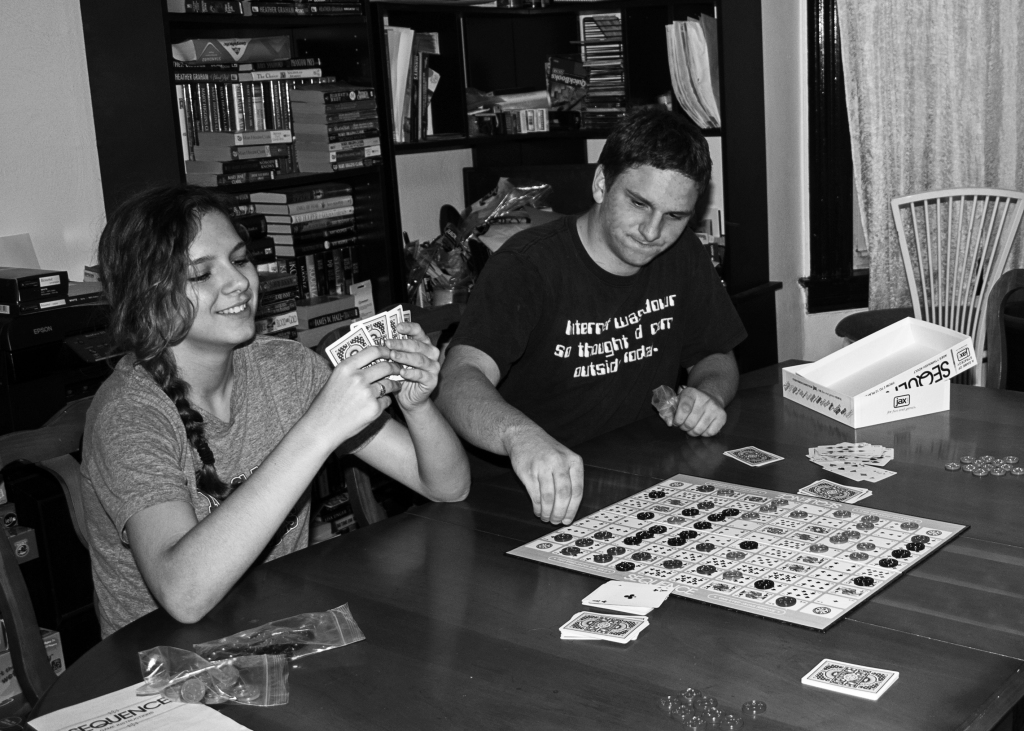 —
If your game's name is mentioned (even in the honorable mentions section), feel free to post either of the below awards onto your website.  If you can, please be sure to hyperlink the image to my main page at: http://www.dadsgamingaddiction.com/ or to this article at: http://www.dadsgamingaddiction.com/dga-awards-2014.  If you need assistance in resizing the image, please drop me a line or leave a comment below.