PRESS RELEASE: "Bargain Quest" Seeking Support On Kickstarter
Ever since I was little, I enjoyed playing simulators that had me manage a business of some sort. Of course, there wasn't a whole lot around of those types of games back then, but "Lemonade Tycoon" and a few others come to mind.  Perhaps I enjoy the genre because I can drive a business into the ground as badly as I want to without losing any actual money.  "Bargain Quest", a game that's on Kickstarter presently, has players running their very own item shop.  Like most real life retail stores, you'll have a display window where you can place items but they can't be sold.  It's an interesting concept to see in a tabletop game to say the least.
Game Creator Jonathan Ying offered the following press release:
—
Bargain Quest
A new game from the designer of Doom: The Board Game, Game of Thrones Trivia, and Star Wars: Imperial Assault!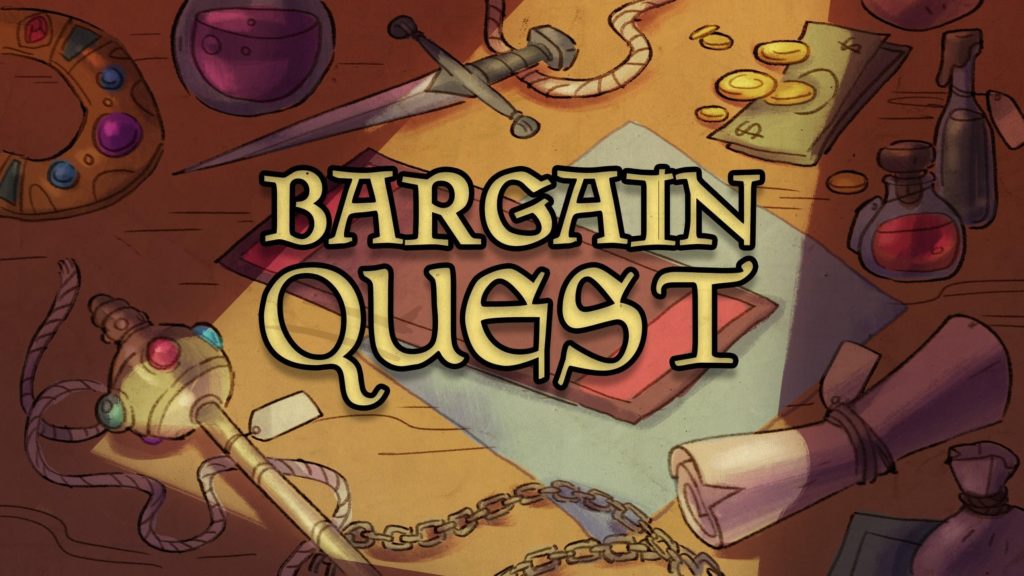 Jonathan Ying (Star Wars: Imperial Assault, and DOOM the Board Game) and Victoria Ying (Tangled, Frozen, Big Hero 6) are launching a brand new board game: Bargain Quest!
A new twist on the classic adventuring formula pits the players against each other as rival item shop owners vying for the patronage of wealthy heroes. Bargain Quest is an excellent opener with easy to learn rules and fast and engaging interactions, the game is a delight for both newcomers and veteran players alike! The game will be out this fall, but eager fans and early adopters can get discounted copies and a deluxe edition that won't be available at retail over on the team's Kickstarter.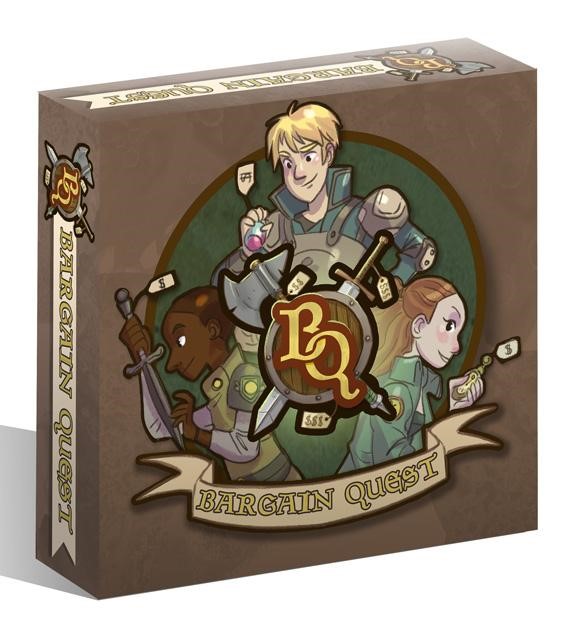 About the Game: Bargain Quest is a 2-4 player competitive board game where each player will run an item shop. Players will draft hands of item cards to stock their shelves and then place some of those items in their shop windows to draw in heroes. However, items in a player's window are for display only and can't be sold! creating a unique risk vs. reward puzzle of which items to show-off and which items to keep in stock!
As the heroes face off against the monster in a life or death battle, the shopkeepers will be out hiring new and unique employees or upgrading their facilities. Are you a shrewd merchant or a tricky swindler? Find out for yourself in Bargain Quest!
Number of players: 2-4
Time required: 30-60 min
Recommended ages: 10+
Bargain Quest website: bargainquestgame.com
Kickstarter: http://kck.st/2ovtDKm
Facebook: https://www.facebook.com/BargainQuest/
Twitter: https://twitter.com/bargainquest