Going "Over The Edge" For Cancer Awareness (10/2/15)
After finishing up the latest batch of work on my desk, I decided to take a stroll into the kitchen to refill my coffee mug.  Imagine my surprise when I saw a young woman rappelling right outside the window.  I flashed her a cheesy grin and a thumbs up, then looked outside the window and down upon the gathering crowd.  Unknowingly, my workplace was smack dab in the middle of an event called "Over The Edge Pittsburgh" by Our Clubhouse, a free emotional and social support group designed to help those touched by cancer in western Pennsylvania.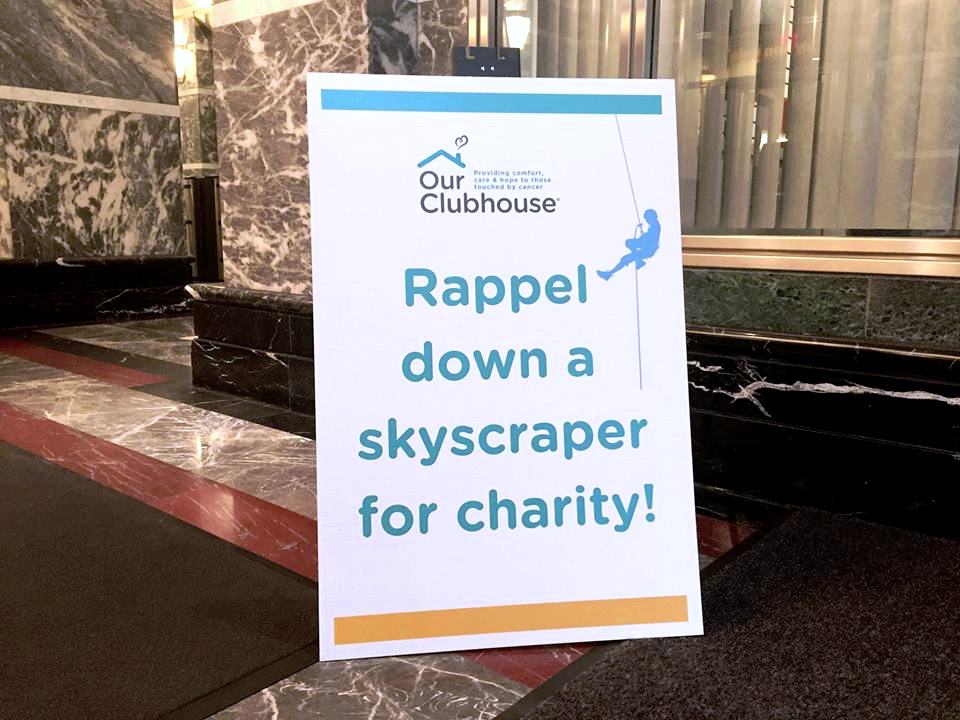 According to their official website, "Our Clubhouse, formerly known as Gilda's Club Western Pennsylvania, was originally named for beloved Saturday Night Live comedian, Gilda Radner, who died of ovarian cancer in 1989. In 2009, all Gilda's Clubs and The Wellness Communities formed a new parent organization, Cancer Support Community.
In 2014, Gilda's Club Western Pennsylvania became an independent non-profit in order to remain focused on our mission to offer social, emotional and informational support to those in our region touched by cancer. Our doors remain open to the men, women, teens and children – as well as their families and friends – who have been diagnosed with cancer."
"Over The Edge Pittsburgh" tasked participants with raising $1,500.00, which in turn funds cancer support programs.  Those who did were allowed to rappel twenty-one stories down EQT Plaza in Downtown Pittsburgh.  While I myself didn't rappel, I was fortunate enough to speak to the organizers who were extremely friendly and knowledgeable.  In case you missed "Over The Edge Pittsburgh", Our Clubhouse has more events in the works.  Simply check out their website (links below) and browse their online calendar for specifics.
http://ourclubhouse.org/OverTheEdge
http://ourclubhouse.org/events/pittsburgh
—