Sears: What You Did Wrong (10/1/15)
I stopped using my blog to vent a year or so ago, but in this case, I had to make an exception. It started with a harmless stroll through Sears at Ross Park Mall in Pennsylvania on a lovely Sunday afternoon when a nice guy talked me into buying a bed. It had been ten years since I purchased my last one and admittedly, it was falling apart.  Those Sleep Number beds aren't all they're cracked up to be, but that's another story.  The salesman was extremely nice and knowledgeable so I was very satisfied with that side of things.  In the end, I paid $1500+ for a queen mattress, queen box-spring, and a frame.  It was to be delivered that Friday.  Five days until delivery…pretty impressive, I thought.  Oh, how was I wrong.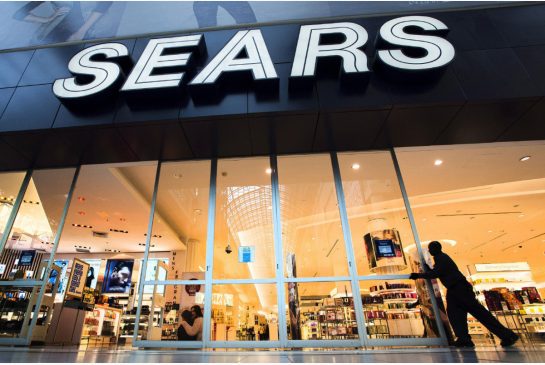 Firstly, I received a call the night before (Thursday) as expected in order to confirm the appointment on Friday.  When I answered, I was greeted with silence and then a dial tone.  "Okay", I thought, "just a glitch.  They'll still be here tomorrow." Turns out…nope.  Friday's delivery window came and went.  I immediately made a phone call and was transferred to their delivery department. They explained that there was a glitch in the Sears system (whatever that meant) and they could pencil me in Monday.  I advised them that I worked all next week and that Friday (the day the bed was to be delivered) was my day off.  After going back and forth for a few minutes, they scheduled me for that Saturday morning at 7 AM – 9 AM.  They came at 6 AM…and here I thought the 7 AM time frame was pretty inconvenient.
So they delivered a queen sized mattress and a FULL-sized box-spring.  Who orders a queen-sized mattress and a full-sized box-spring?  I paid for a queen.  Didn't anyone question this?  You'd think someone would look at the order and go…"hmmm…that doesn't seem right. Maybe I should question this." Nope.  They plopped the queen-sized mattress on top of the full-sized box-spring and told me to call Sears for an exchange.  So I did and set something up for Thursday, Oct 1st at 3 PM.  It had to be 3 PM or later as I worked all that week (as I indicated earlier).  I also left a rather unfavorable review because well, I paid for a product they had yet to deliver.  Not only did they not come the day I agreed to, but they delivered the wrong item.  A store associate/manager called me to guarantee that he'd get this taken care of.  I advised him that the delivery HAD to be after 3 PM and not before.  He assured me he could at least do that much.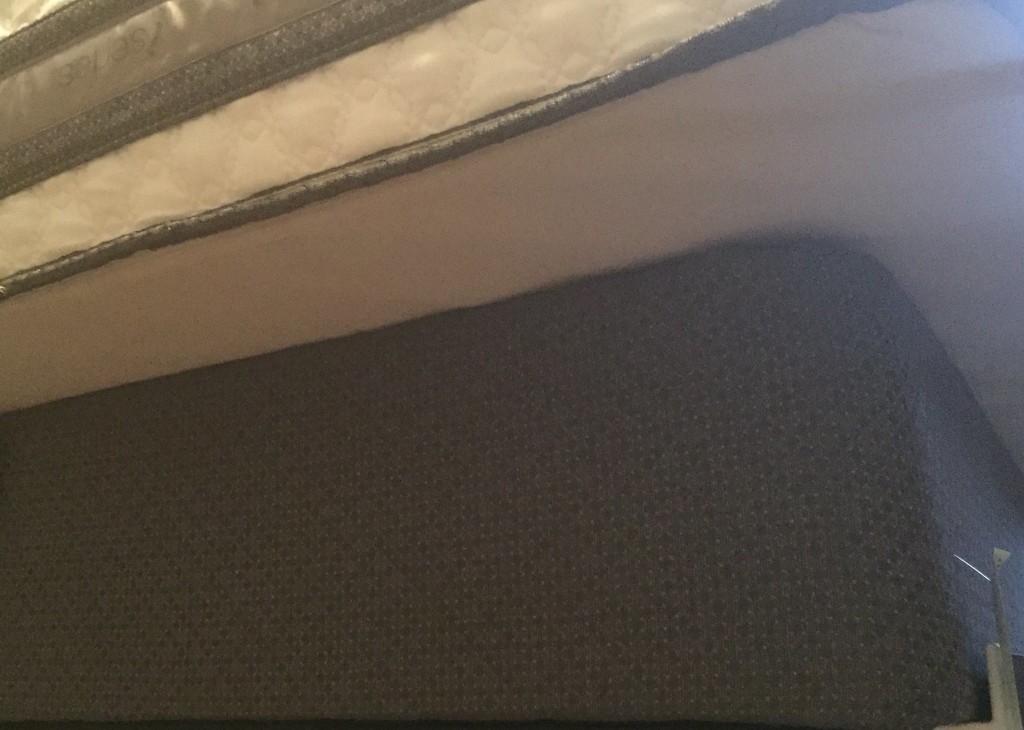 Fast forward to today, Thursday, Oct 1.  I received a text a 2 PM advising me they'd be early and would arrive at 2:17 PM.  I called customer service and advised them that I had to retain the 3 PM – 5 PM window because I wouldn't be available.  He said he'd get ahold of the delivery driver and call me back.  He never did.
I pull up to my house at 2:40 PM, home from work, to find the Sears truck sitting in front of my house.  I went inside and still had business to take care of, so I couldn't address them yet.  I agreed to 3 PM, not 2:15, not 2:30…3 PM.  Just because I'm home doesn't mean I'm available.  So they knocked twice disturbing the business I had to take care of.  I was finally able to let them in around 2:55 PM and believe me, they weren't happy.  One got snarky and complained about me not letting him in.  I advised him I wasn't available and that we agreed to 3 PM.  He silently implied that my business didn't matter and that all they had to do was deliver it…"it wouldn't have taken long", he insisted, "just five minutes, in and out".  I liked how he assumed that his job was more important than whatever it was I was doing.
So they couldn't get the queen-sized box-spring upstairs and muttered something along the lines of, "we'll just leave this here and maybe you can do it".  I then pointed out that if they couldn't do it, then how would I?  They advised me that I'd have to call Sears and get a split box-spring.  I asked him if he at least adjusted the frame to fit a queen and he said no, that he didn't get paid to do that. "So let me get this straight…" I responded, "you folks set up the bed AND frame on Saturday, even though I received the wrong box-spring, and now you're telling me you don't get paid to do that?" He said no.  He gave me some excuse about the headboard and I told him that the headboard wasn't even connected to the frame. He quickly changed the subject. The delivery men on Saturday advised me that whoever would complete the exchange would adjust the frame to fit a queen. That's what I expected, but that was moot at this point.
So they left the queen-sized box-spring in my entry-way and asked me to sign for it.  I refused, because they didn't deliver on the service. When he asked why, I advised him that the bed was not set up, so thus the service was not completed.  So he got angry and took the queen-sized box-spring and placed it back into his truck and brought in the full-sized box-spring, leaving it in my entry-way.  He didn't put it back upstairs from whence it came…he just left it there leaving me to do it.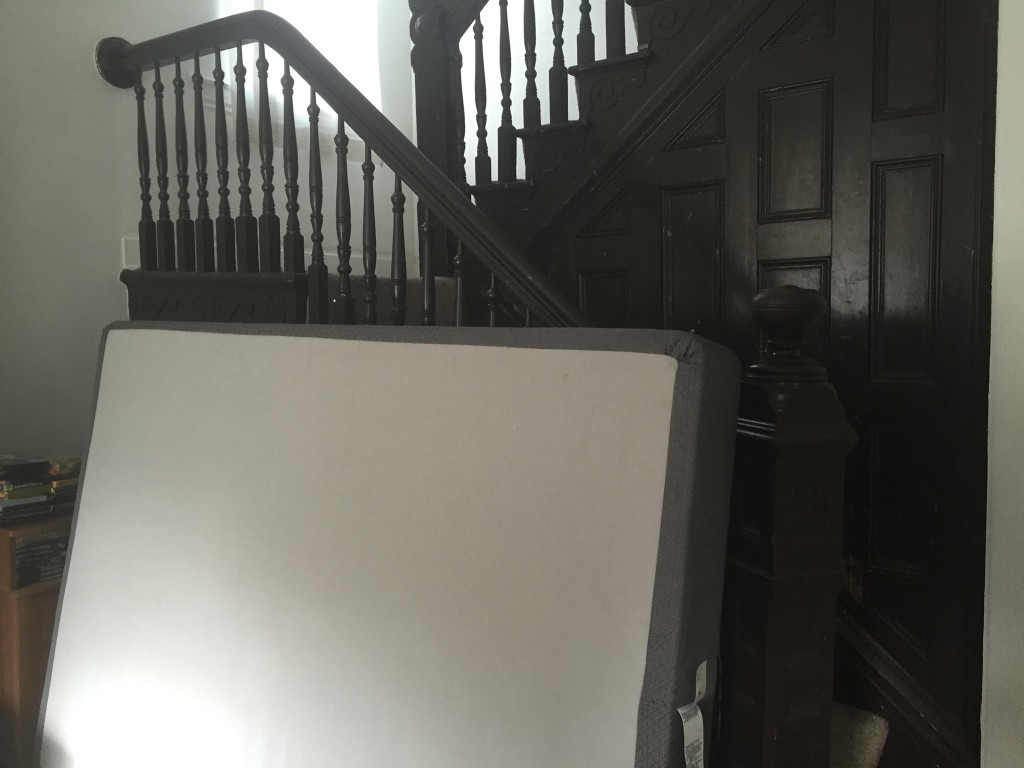 In conclusion…I paid $1500+ for a bed and I still don't have everything yet.  The original delivery date was missed, they delivered the wrong item, the second delivery for the exchange came early despite my attempts to notify them that I wasn't available to 3 PM…and the delivery man had the nerve to be snippy with me because he was early and I couldn't let him in.
In fairness, both the salesman at Sears and the manager at the delivery company are taking steps to rectify the situation.  The salesman at Sears mentioned that he'd upgrade the queen-sized box-spring to a split free of charge, though it would be another week or so before it could be delivered.  The manager with the delivery company (I'm leaving out names for obvious reasons) said he'd have folks come back over and put the full-sized back.  So now I'm waiting for them to show up so that they can put the wrong product back into my bedroom…yeah.
Talk about an absolute nightmare.  While I appreciate the higher-ups performing good damage control to make me happy, the communication and customer service all around was just flat-out unacceptable.  Never again.  The occasional mix-up is OKAY and it happens, but this was just one thing after another.  Oy vey…that's Yiddish for "oh woe".  There, you learned something today. Well, two things, if you were paying attention.
—
Update #1 – 10/1/15 – I received a call from their call center in Texas who wanted to set up a delivery appointment.  I was surprised by this, as I was told by the Ross Park Mall salesman that he'd first have to file a claim and wouldn't be able to do that until the queen-sized box spring returned to the warehouse.  I asked him WHAT was being delivered and he didn't know.  He asked me for an item number, which I didn't have.  Eventually he called the store, spoke to the Ross Park Mall salesman, and everything seemed squared away.  No appointment was made.
Update #2 – 10/2/15 – I received another call from their call center in Texas who wanted to confirm my appointment for this Saturday, 10/3/15.  I advised them that I made no such appointment.  I again asked the call center rep WHAT was being delivered and she didn't know.  She asked me to call the Sears store at the mall to get the item number so she could look it up.  I asked her why it was my responsibility to do so, when she's affiliated with Sears and should have that information.  After all, it's not my fault their system is broken.  I advised her that the rep I spoke to yesterday called Ross Park Mall and got the item number.  She claimed she wasn't allowed to do that and refused to do so.  So now I have to make more calls to find out what the heck this delivery is for.  The Sears store at Ross Park Mall isn't open yet (it's before 10 AM), so the salesman couldn't have filed the claim to get the new split box-spring rolling.  Unbelievable!
Update #3 – 10/2/15 – I spoke the salesman at Ross Park again and here the call center was trying to redeliver the queen boxspring that didn't fit up the stairs the first time.  One day I'll look back at this and laugh.  Maybe.