PRESS RELEASE: "Middara" Seeking Support On Kickstarter
There are a lot of games on the market that feature beautifully sculpted miniatures. "MIDDARA", a game currently seeking your help on Kickstarter, takes it a step further and puts an emphasis on story telling.  The project has already quadrupled its goal with nineteen days still remaining (as of 6/4/15), though it's not to late to help unlock some of those stretch goals.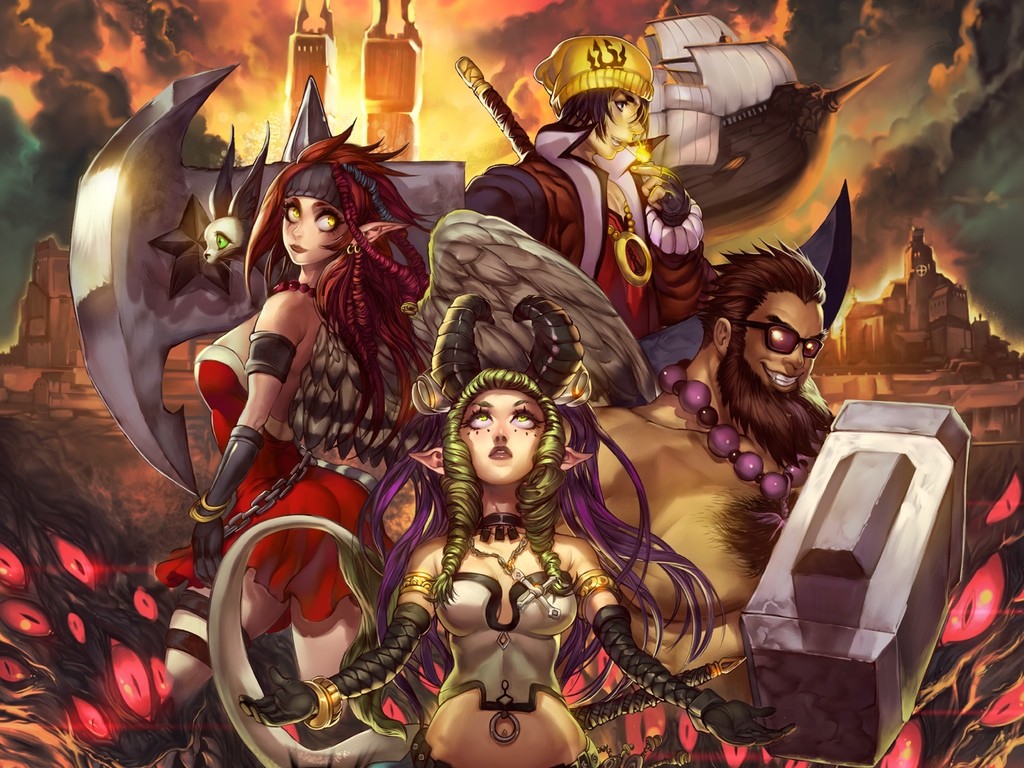 Brooklynn Lundberg from Succubus Publishing offered the following:
—
Succubus Publishing is running a Kickstarter campaign for Middara, their new cooperative storytelling board game for 1-5 players. The game is a choose-your-own adventure style, where up to 5 players can explore a unique world of magic and monsters and cellphones (gotta keep in touch with your other adventurers, after all). The game designers have built over 20 hours of narrative-driven play into the game, and with the wide variety of characters to choose from and the amount of critical decisions that can be made as you play, there's an almost endless number of ways to play the game.
The game can be either cooperative or competitive, depending on if you want to have one player be in charge of the antagonist figures in the game, or if you want to leave that up to a simple AI system of rules. There's also solo scenarios for when you just want a single, alone gaming experience. The game is very campaign-driven, growing and evolving as you play multiple scenarios over different gaming sessions.
—
You can learn more about and support "Middara" by visiting its Kickstarter page, here:
https://www.kickstarter.com/projects/succubuspublishing/middara