PRESS RELEASE: "Goons and Gats" Seeking Support On Kickstarter
It's been a while since I've personally seen a good Mafia-esque game.  As a person of Italian decent myself, I can appreciate games themed in such a way even if I don't go around shaking down my next door neighbors for protection money.  "Goons and Gats" is looking for your help on Kickstarter right now, though you can buy it on the Gamecrafter as well if you don't want to wait.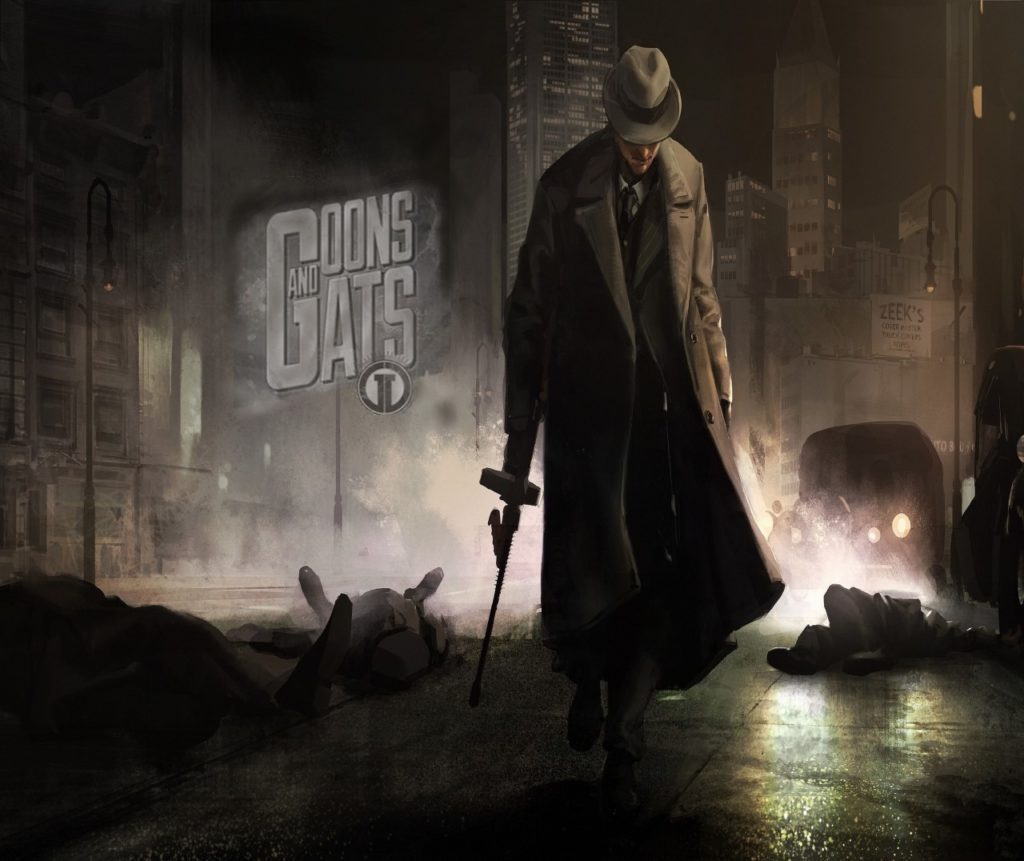 —
Josh Wall from Wallnutz Games offered the following:
The Early 1900's were ruled by Gangsters. The Goons with their Gats ruled the Streets. With Prohibition, the business of alcohol and guns was never better. Who will capitalize on the now illegal vices of America? Will you be the Kingpin of the Goons and Gats? 
 Recruit your goons by drawing cards from the goon deck, use your goons to produce ammo or alcohol. Get rid of informants or disloyal goons by feeding them to your pigs at the ole pig farm, before they rat you out. Purchase new buildings to increase your strength. Deliver your goods to the black markets or use them in your own Casino or Shipyard. Pull off heists of Vaults, Banks, Jewelry Shops, or the elusive Locomotive. Attack rival players. Be alert for the FBI or you may lose your crew. All these must be considered in order to become Kingpin of the Goons and Gats.
This is a fast paced game for 2-5 players.  Generally taking anywhere from 45 minutes to 1 hour 30 minutes to play depending on the number of players.  
We are raising funds to complete the first production run of this game.  Our goal of $5000 will enable us to minimize the cost of production and allow us to provide our backers with an excellent game in return.
Kickstarter: https://www.kickstarter.com/projects/goonsandgats/goons-and-gats