PRESS RELEASE: "12 Realms: Ancestors Legacy" Seeking Support On Kickstarter
My experiences with the tabletop game, "12 Realms", were positive overall.  In fact, I believe I had said that it "stands tall as a solid cooperative experience, backed by an impressive array of beautifully crafted components." Looking back now, I have to admit that the miniatures were indeed nice to look at…though the fun isn't over yet.  Mage Company LTD recently announced their intention to release an expansion titled, "Ancestors Legacy".  Like "12 Realms", "12 Realms: Ancestors Legacy" will be seeking funding through the Kickstarter process.  The expansion promises new realms to explore, new bad guys to vanquish, and new heroes to ogle.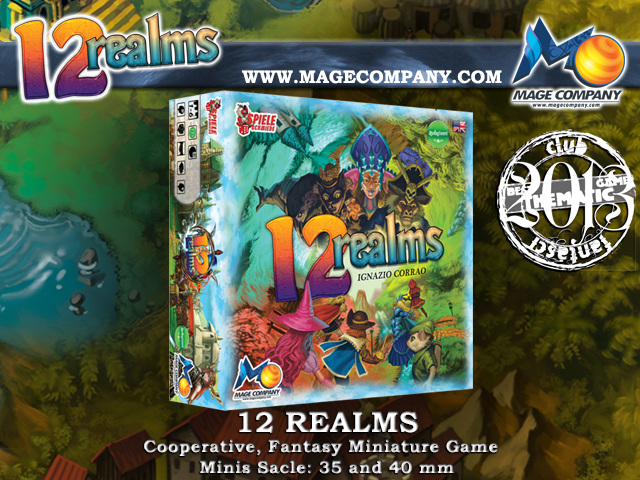 Alexander Argyropoulos from Mage Company LTD offered the following press release:
"Exciting adventure begins as 12 Realms returns with an expansion entitled Ancestors Legacy! Four exciting new Realms lie hidden in the Fairy world and you must prepare yourself to explore them so as to defeat all of their enemies. Kievan Empire, Golden Caliphate, Olympia, and Nile Valley are the new lands you will get to explore to learn their secrets. Ruslan, Prince Ivan, Sinbad, Andromeda, along with the rest of the heroes, will unite to fight against Marid, Sobek, Anubis and the rest of the Dark Lords. Do not underestimate their power this time!
Ancestors Legacy will provide a much different game through its Plots. There are now three different Plots for both the first edition and the new one, which will include a background story and will significantly increase the difficulty and excitement of the game – increasing the amount of decisions that players will have to make. Now, more than ever, team camaraderie will be necessary in order to reach victory! For each of the three Plots, you will discover different and customizable game set-ups. The biggest challenge of this edition will be comprised of two specific plots which will take the game to an entirely different level. Plots are something completely new for 12 Realms. A Plot may have you playing with six Realms (combining old and new lands), facing all of the Dark Lords, or creating a really fast game with a unique set-up. No matter what your choice will be, Ancestors Legacy will take you to another world where your actions will determine the future of the Fairy lands and all the known Heroes.
In this campaign we will not only publish the next edition of 12 Realms but also reprint the basic game with some changes and improvements: The unpainted minis will be glued, we have created a Reference Sheet recommending how to combine the game with the Variants and the rules have been enriched with detailed FAQ. Those who have the basic game and will support Ancestors Legacy will get for free the reprint kit of the first edition (cards and rulebook)."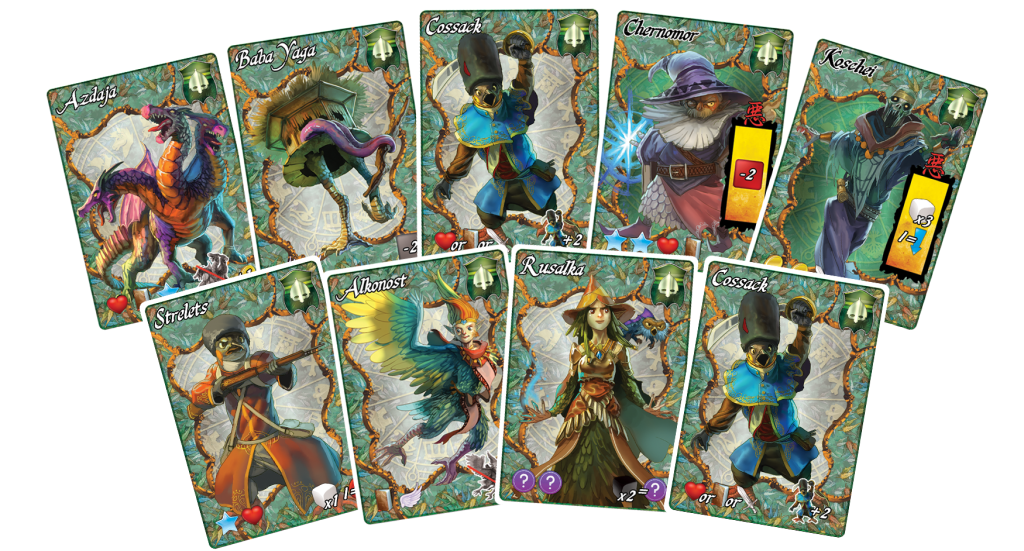 —
You can learn more about and support "12 Realms: Ancestors Legacy" by visiting its Kickstarter page, here:
https://www.kickstarter.com/projects/magecompany/12-realms-ancestors-legacy